H+ The Digital Series
Episode 260
September 11, 2012
Robbie and Hillary talk to John Cabrera, creator of H+ The Digital Series about the show, and the direction media is going with online-only programming.
Notes:
WinFF is found at
winff.org
, not [dot] com as Robbie accidentally said.
This episode is sponsored in part by: Netflix, Eco Alkalines and Cordery Electric.
Host: Robbie Ferguson
Co-Host: Hillary Rumball
Discussion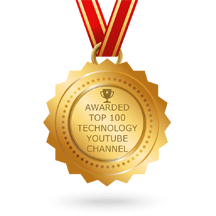 Subscribe on YouTube
Twitter Posts
Social Media