Robbie and Rachel dump out the mailbag and answer a plethora of interesting viewer questions from around the world, and partake of some Australian cuisine.
This video is provided free of charge.
If you enjoy what we do, please consider becoming a Patron so we can continue offering more great content.
Support This Free Content
Notes:
Pushing our tech as much as possible tonight to kick off Season 7, we encountered some laggy video and a audio panning issues. These are known issues and will be fixed.
This episode is sponsored in part by: Eco Alkalines.
Host: Robbie Ferguson
Co-Host: Rachel Xu
Discussion
Technology TV


Episode 659

Live: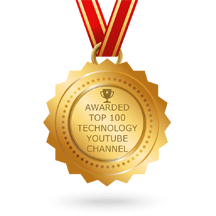 Subscribe on YouTube
Twitter Posts
Social Media